What's Your Home's Value? Call Us Today 813.334.3217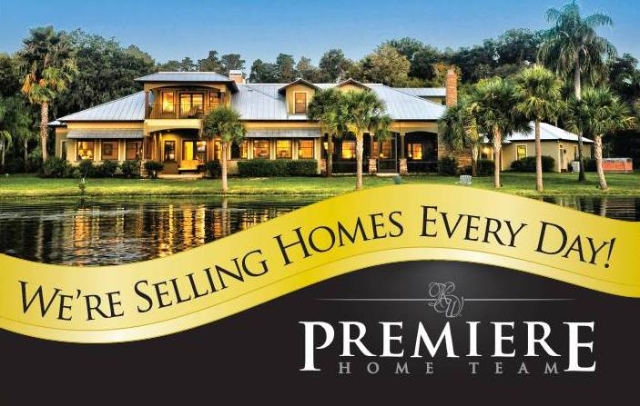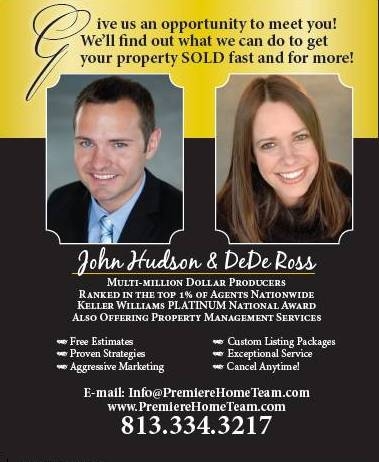 We are marketing professionals and design consultants wrapped up in one team. We bring ideas, labor, and cost effective measures to enhance curb appeal, lighting, furnishings, paint.

We WILL bring you the highest and best price for your home in todays' ever changing market.

We do have flexibility on Commissions and structure needs towards the customer/situation and marketing plans. Some pay as little as 4%. Give us the opportunity to to meet with you and find out what we can do for you to get your home SOLD!




listings |



445 S 12th St Unit 506 Towers of Channelside
Condo
1 bedrooms
1 full/1 partial baths
1,145 sqft


$189,000


Tampa, FL


212 S Moody Ave Apt 1 Moody City Homes
Townhouse
4 bedrooms
3 full/0 partial baths
2,251 sqft


$369,000


Tampa, FL


202 N 11th St # S508 The Slade
Condo
1 bedrooms
1 full/1 partial baths
898 sqft


$199,900


Tampa, FL


700 S Harbour Island Blvd Unit 445 ParkCrest
Condo
3 bedrooms
2 full/0 partial baths
1,344 sqft


$269,000


Tampa, FL


9916 Courtney Palms Blvd Apt 204
Condo
3 bedrooms
2 full/0 partial baths
1,289 sqft Conditional


$1,225/month


Tampa, FL


1913 W Dekle Ave Hyde Park
Single Family House
4 bedrooms
3 full/0 partial baths
2,489 sqft


$619,000


Tampa, FL


2001 E 2nd Ave Unit 8C Box Factory Lofts
Condo
2 bedrooms
2 full/0 partial baths
1,650 sqft No pets


$1,895/month


Tampa, FL


1501 W Horatio St Apt 111 The Seybold Lofts
Condo
1 bedrooms
1 full/0 partial baths
1,111 sqft


$209,000


Tampa, FL


1818 W Morrison Ave Hyde Park
Townhouse
3 bedrooms
3 full/1 partial baths
2,960 sqft


$595,000


Tampa, FL


1818 W Morrison Ave Hyde Park
Townhouse
3 bedrooms
3 full/1 partial baths
2,960 sqft Conditional


$4,000/month


Tampa, FL


221 N Clearview Ave
Single Family House
2 bedrooms
1 full/0 partial baths
1,154 sqft


$129,000


Tampa, FL


4015 Bayshore Blvd
Condo
1 bedrooms
1 full/0 partial baths
618 sqft


$115,000


Tampa, FL


2116 W Dekle Ave #4 Hyde Park
Apartment
1 bedrooms
1 full/0 partial baths
1,100 sqft Cats, Dogs, Conditional


$1,250/month


Tampa, FL


11214 Black Forest Trail Riverview
Single Family House
4 bedrooms
2 full/1 partial baths
2,319 sqft


$149,000


Riverview, FL


729 Flamingo Dr Apollo Beach Waterfront
Single Family House
3 bedrooms
2 full/0 partial baths
1,978 sqft


$299,000


Tampa, FL


2116 Dekle Ave #2 Hyde Park
Apartment
1 bedrooms
1 full/0 partial baths
1,100 sqft Cats, Dogs, Conditional


$1,265/month


Tampa, FL


7608 Deer Path Lane Wilderness Lake Preserve
Townhouse
2 bedrooms
2 full/0 partial baths
1,557 sqft


$159,000


Land O Lakes, FL


4509 Legacy Park Dr #61 South of Gandy
Townhouse
3 bedrooms
3 full/1 partial baths
1,826 sqft


$174,900


Tampa, FL


610 S Rome Ave PH601 The Valencia
Condo
3 bedrooms
2 full/1 partial baths
2,866 sqft


$689,000


Tampa, FL
Information contained herein is derived from information provided by parties other than Postlets. All information provided is deemed reliable, but is not guaranteed and should be independently verified.
Yahoo!-Zillow Real Estate Network © 2005-2011 Zillow

DeDe Ross Team Lead, Listing Agent 813-334-3217

John Hudson Team Lead, Listing Agent 813-294-0568

Joe Wiener Residential Specialist 813-503-3618

AJ Alvarez Client Services/Admin 813-739-5900